Diamond
The idea that came to us in the hustle and bustle of the High End 2006 when we saw the females of the audiophile species looking rather unhappy was to bring the first `feminist´ record player into the market: fully assembled, with a pre-tuned cartridge and tracking weight, the set-up a piece of cake, and the whole thing in shocking pink!!!!
The little brother (or sister?) of our big turntables was born! The Hi-Fi community ridiculed and scoffed initially, but, to our surprise, the Pink Diamond has sold almost as often as the Black Diamond. And to lots of very serious male enthusiasts, too.
Katie Melua was the world's first proud owner of this model (although she chose the simple black version), and she is still having fun using it today. It can be seen a number of times in her album teaser on YouTube.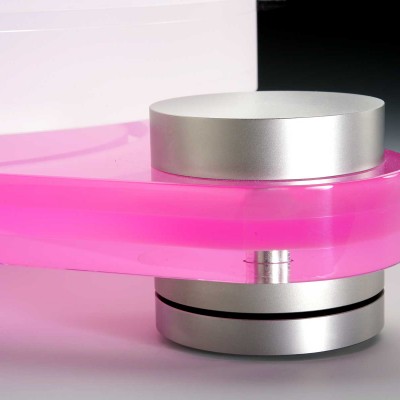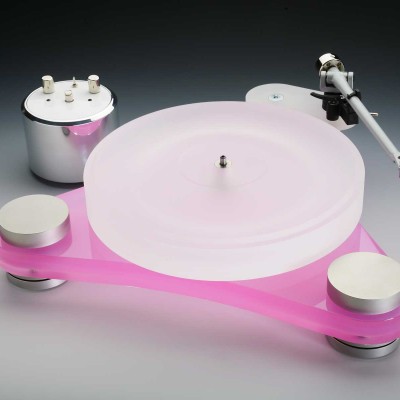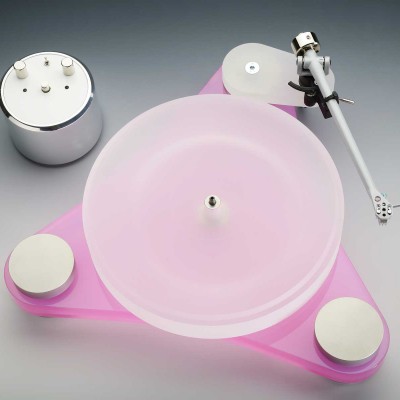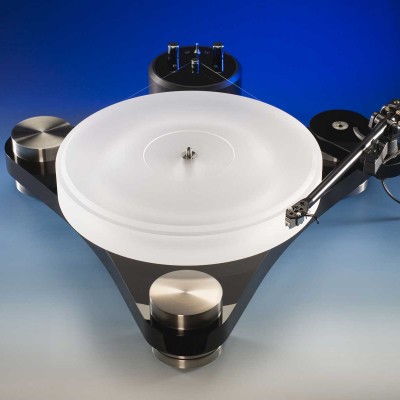 The Diamond features a Rega RB 202 and the Benz Micro MC Silver, but is also available without a tonearm. We can manufacture arm boards for all tonearms on the market. Thanks to the swivelling arm boards, 12-inch tonearms can also be attached. Up to three tonearms are possible in total.
…Diamond has some of the tightest bass I have heard…
HI-FI World – 1/2008